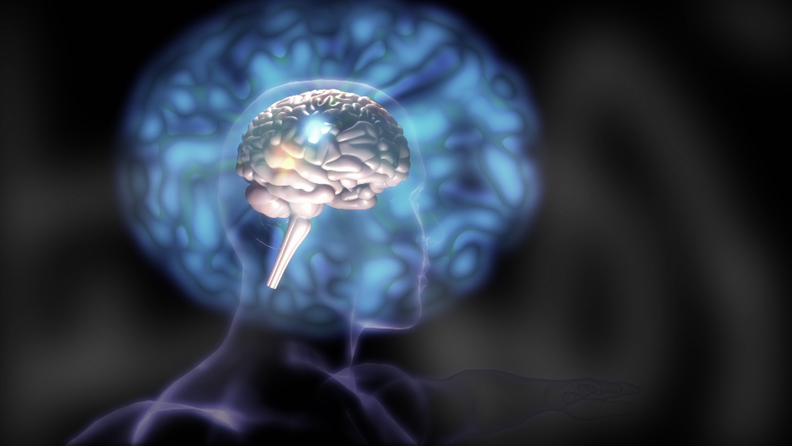 HOW OPTIMAL LEARNING = OPTIMAL HEALING:

LEARNER CENTERED EDUCATION
& THE EFFECTS OF CONTEMPLATIVE NEUROSCIENCE:
HOW TO THE BODY - OPTIMAL LEARNING & OPTMIAL HEALING ARE THE SAME.


IN THE LAST 5 YEARS
WE HAVE LEARNED MORE ABOUT THE BRAIN
THAN THE LAST 5000 YEARS.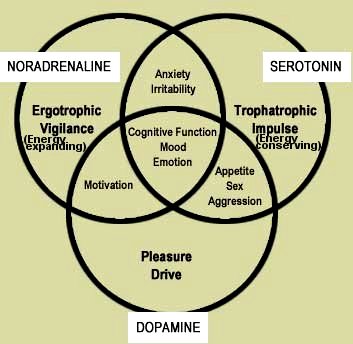 WE NOW KNOW MUCH MORE ABOUT HOW THE BRAIN LEARNS
& FUNCTIONS MORE OPTIMALLY.
HOW NUTRITION CAN HELP TO ALLOW MORE OPTIMAL FUNCTIONING & HOW HORMONES EFFECT OUR BEHAVIOR & LEARNING ABILIITES. AND MOST OF ALL, WE ARE COMING TO UNDERSTAND HOW STRESS
NEGATIVELY EFFECTS US ON MANY LEVELS.

AND YET SCHOOLS ARE FILLED WITH TONS OF STRESS... THE FOCUS IS ON TESTING AND TEACHER ARE NOT ALLOWED TO BE CREATIVE OR FOLLOW THE INTEREST OF THE STUDENT - THEY HAVE FOLLOW WHAT THEY WILL BE TESTED ON. AND NO ONE SEEMS VERY HAPPY - IS THIS THE WAY WE PREPARE
THE NEXT GENERATION OF LEADERS?
(CHECK OUT THE VERY IMPORTANT FILM THAT SHOWS THIS:
RACE TO NOWHERE - www.racetonowhere.com)

WE ALL KNOW NOW THIS IS NOT OPTIMAL
FOR THE GROWING BRAINS OF OUR STUDENTS -
WE CAN SEE HOW NEGATIVELY STRESS EFFECTS THEM...
(LET ALONE THE PARENTS, TEACHERS, & WORKERS IN ALL WALKS OF LIFE.)
BUT WE ARE STILL PUSHING THEM...
TO GO FASTER & FASTER AND DO MORE & MORE.

WHEN DOES QUALITY OF LIFE BECOME IMPORTANT?



AN APPROACH THAT CAN IMPROVE ALL CONDITIONS.

IS SIMPLY TO CHOOSE TO SLOW DOWN - SO WE CAN ENJOY OUR LIFE MORE.

ALL THIS PUSHING - WITH THE GOAL OF GETTING INTO A GOOD COLLEGE
THAT THEY WILL LIKELY PAY FOR IN A LOAN OVER 1/2 OF THEIR LIVES...
AND ONLY TO FIND THAT IT DOES NOT EVEN GAURENTEE A GOOD JOB.

YET WE CONTINUE TO PUSH THEM BECAUSE THAT'S THE WAY IT IS...
AND THEY ARE TOLD IT IS GOOD FOR THEM TO BE ABLE TO RISE TO THE CHALLENGE...
THAT IT WILL HELP THEM IN LIFE.
BUT THEY KNOW THAT THEY ARE NOT HAPPY LEARNING THIS WAY.
THEY KNOW DEEP INSIDE THAT LEARNING IS MEANT TO BE
FUN & EXCITING - NOT DRAINING & STRESSFUL.

AND THE POINT IS... IT IS NOT BEST FOR THEIR EDUCATION
BECAUSE THEY FORGET MOST OF WHAT THEY LEARNED
CRAMMING FOR SYMOTAINIOUS TESTS ON MATERIAL THEY USUALLY HAVE NO REAL INTEREST IN (RIGHT NOW IN LIFE). AND WILL MOST LIKELY NOT USE BECAUSE IT IS MOSTLY LOST IN THIS STRESSFUL PROCESS OF HOW MOST SCHOOLS ARE FORCED TO OFFER EDUCATION.

THEN, ONCE THEY ARE TOTALLY STRESSED....
THEY HAVE VARIOUS BEHAVIORS ISSUES THAT SHOW UP
DUE TO THE ONGOING STRESS & FRUSTRATION WITH AUTHORITY
NOT SEEING THE NEGATIVE EFFECTS OF IT.
MANY PARENTS ARE THEN FORCED TO GIVE THEIR KIDS TOXIC DRUGS - DUE TO THESE STRESS BEHAVIORS - TO KEEP THEM IN PUBLIC SCHOOLS. AND THEY ARE GIVEN DRUGS THAT DO NOT FEED THEIR BRAINS NUTRIENTS TO HELP HEAL THEIR CONDITIONS, IN FACT, INSTEAD, THEY COMPLICATE THEIR HEALTH IN A HUGE WAY.
THEY ARE TOLD IT WILL HELP THEM TO "COPE" BETTER.

BUT COPING IS NOT FULLY LIVING. AND THEY ARE ALSO TOLD THEY WILL BE "SICK" ALL THEIR LIVES - THAT THEIR CONDITION IS NOT ABLE TO HEAL.
SO THAT MEANS THEY WILL HAVE TO TAKE THESE TOXIC DRUGS
ALL THEIR LIVES TO FUNCTION "NORMALLY" -
EVEN THOUGH THEY WILL ALWAY BE CONSIDERED "SICK".

AND THE SADEST PART IS HOW THEY THEY LIVE LIFE IN A BLUR...
& WILL NOT REMEMBER THEIR CHILDHOOD ALL THAT MUCH.

THE QUESTION IS... WHAT IS IT DOING TO THEIR HEALTH & WELLBEING?
AND AGAIN, WHEN DOES QUALITY OF LIFE BECOME IMPORTANT?

WHY ARE TEACHERS RESTICTED TO ONLY FOLLOWING WHAT WILL BE ON A TEST INSTEAD OF FINDING OUT WHAT STUDENTS
ACTUALLY CARE ABOUT LEARNING &
CREATIVELY SUPPORTING THEM IN LEARNING IT?

IT IS ABOUT TIME WE STOP DRUGGING OUR STUDENTS IN THE NAME OF FAULTY
"BRAIN CHEMISTRY" - ALL FOR A "GOOD EDUCATION".
"BRAIN CHEMISTRY" IS A THEORY THAT HAS TURNED INTO A MYTH.
IF YOU DO THE RESEARCH, YOU WILL FIND
THAT THERE IS NO SCIENCE TO BACK IT UP.
IT HAS BEEN USED TO SELL TOXIC DRUGS. A MARKETING CAMPAIGN...
SOLD TO AS MANY PEOPLE AS POSSIBLE FOR BILLION DOLLAR PROFIT$.

IT IS ACTUALLY EFFECTING OUR WATER SUPPLY... TO HAVE SO MANY TOXIC CHEMICALS IN OUR SEWERS THAT CAN NOT BE TAKEN OUT EASILY.
KIDS ARE OFTEN DOING ADULT DOSES AFTER THE TESTING OF DIFFERENT ONES & DOSES - TO FIND THE "RIGHT" ONE... THAT WILL HELP THEM "COPE" WITH THE UNHEALTHY CONDITIONS OF THEIR LIVES -
THAT THEY DID NOT CHOOSE FOR THEMSELVES.
WHILE THEIR DIETS, HOME RELATIONSHIPS, FRIENDSHIP SKILLS,
& INNER GOALS - ARE NOT AS MUCH OF THE FOCUS -
IT'S ALL ABOUT THE DRUG$ HELPING THEM TO "COPE" WITH UNHEALTHY PACE
(FOR THEM) THAT THEY ARE TOLD THEY NEED TO LEARN AT..

WHY? AND AGAIN,
WHEN DOES QUALITY OF LIFE BECOME MORE IMPORTANT?
WHEN DO WE TAKE BACK OUR LIVES... OUR HEALTH... OUR WELL BEING -
AND CLAIM OUR LIVES BACK SAYING: MY BRAIN - MY EDUCATION!

IT IS CLEAR THAT THERE ARE MORE PARTS TO THE EQUATION IN OPTIMIAL BRAIN FUNCTIONING THAT NEED TO BE TAKEN INTO ACOUNT:
MULTIPLE INTELLIGENCES & LEARNING STYLES, NUTRITION, ALLERGIES,
AREAS OF INTEREST, AND MOST OF ALL - KIND & DEDICATED TEACHERS.
ARE ALL IMPORTANT FACTORS - AND WE NEED TO SHIFT EDUCATION
IN A BIG WAY SO THERE ARE MANY THINGS THAT CAN HELP DEDICATED TEACHERS & SCHOOLS
WHO KNOW THE SYSTEM IS NOT WORKING FOR MOST STUDENTS THE WAY IT IS.

BUT FIRST, WE NEED ANSWERS AS TO WHY SOMEONE WITH ADD CAN SIT AND PLAY VIDEO GAMES FOR HOURS WITH FULL CONCENTRATION - WHILE LEARNING A GREAT DEAL OF EXECUTIVE FUNCTIONING - NAVIGATION, PROBLEM SOLVING,
AND WORKING THE MUSCLE OF FOLLOW THROUGH
WITH TOTAL DEDICATION & DETERMINATION TO REACH GOALS.
AND THE TENSION OF THE COMPITITION IS FUN, NOT STRESSFULL. WHY?

HOW CAN WE ALLOW TECHNOLOGY TO OFFER NON-LINEAR FUN WAYS TO LEARN SUBJECTS IN ORDER OF INTERESTS - NOW THAT WE KNOW THAT THIS IS HOW THE BRAIN LEARNS OPTIMALLY?

HOW CAN WE ENGAGE OUR STUDENTS IN BUILDING THIS KIND OF FUN & INTERACTIVE LEARNING TOOLS FOR OTHER STUDENTS -
WHILE LEARNING MARKETABLE PROGRAMMING SKIILLS?

SO HOW DO WE TRANSITION EDUCATION (& WORKLIFE) SO THAT IT HONORS THE ERGONOMIC WELLBEING OF OUR STUDENTS (FAMILIES/WORKERS)?

HOW DO WE OFFER THEM A LOVE OF LIFELONG LEARNING
AND SUPPORT THEM IN FINDING THEIR UNIQUE GIFTS.

HOW CAN WE SHOW THEM THAT THEY ALL ARE GIFTED IN THEIR OWN WAY?
THIS IS THE WAY WE CAN OFFER THE WORLD THE MANY SOLUTIONS THAT ARE NEEDED - THAT WILL COME FROM TEACHING OUR STUDENT THIS WAY?

BY HONORNING THEIR EMOTIONAL BRAIN & THE ART OF KINDNESS.

EMOTIONAL INTELLIGENCE IS NOW STARTING TO BE UNDERSTOOD
AS BEING CONNECTED TO ALL LEARNING & MEMORY - HEALTH & WELL BEING.

AND HOW DO WE DO THAT?

THROUGH RAISING EMOTIONAL INTELLIGENCE
ABOUT THE BENEFITS OF COMPASSION.
THIS IS THE ONE THING THAT CAN & WILL SAVE OUR PLANET.

THE FIST STEP:

IT IS NOW TIME FOR ALL OF US TO SAY:
MY BRAIN - MY EDUCATION


Now Harvard Neuroscientists have a name for her path of healing.
Dancing lead her into doing yoga at 16...
walking towards what feels good and strengthens her dance.
Now focused on Medical Qigong and now a Qigong Instructor and she blends it all into Sacred Qi Dancing Music videos for her band Spiral On... and solo maerial.
Aliah has developed and taught all kinds of CoCreative Communications, Sensitivity, Community Building CoCreative Arts Classes & AromaTone Qigong Healing Tools all focusing meaningful meditatiive movment with intention and interactively integrating body, mind, heart, and soul.

CONTEMPLATIVE NEUROSCIENCE
Harvard Medical School Term

And now science has a name for what mystics have known for centuries... this is well being and offers a way to prosperity, vibrant health while reducing stress and offering intutive direction so that we are able to live
a more fulfilling life.

NOW ALIAH IS ABLE TO SCIENTIFICALLY PROVE HER BODY OF WORK TOWARDS PEACE IN THE INFORMATION & COLLABORATION AGE

Her Transparenting Teachings the subject of her dissertation focused in
Holistic Brain Based Education & Technology through
Inner Motivation, CoCreative Communications & Collaborations & Wellness
are now validated by the latest we know about the brain and quantum science:

THAT OPTIMAL LEARNING IS HEALING AND OPTIMAL HEALING COMES FROM LEARNING OPTIMALLY WHEN WE ARE ENJOYING THE PROCESS... ENGAGED.

ALIAH KNOWS THIS... AFTER STUDYING NEW THOUGHT TEACHING MOST HER LIFE.... SHE WAS ABLE TO DIRECT HER HEALING INTO HER HEALING EDUCTION.
THE MORE SHE LEARNED - THE MORE SHE HEALED - AND WAS LEAD BACK TO MUSIC AND TV PRODUCTION AGAIN.
NOW SHE IS MAKING A FILM:
COCREATING.US

ON THIS IMPORTANT TOPIC THAT CONCERNS OUR STUDENTS...
IT TIME FOR LEARNIER CENTERED EDUCTION
BEST DISCRIBED IN THE BOOK:
POWER TO TRANSFORM
By Stephanie Pace Marshall

This is the center of her dissertation on Holistic Brain Based Education & Technology.

Understanding the Anatomy of a Miracle is in learning gratitude and having faith.
Faith is belief in movement... taking small steps towards our visions.

This is what heals us all.

Aliah's prayer is that one day
parents will teach their children how to listen to their bodies...
and how to offer nutrients needed in the highest quality possible
for optimal healing, learning, and overall wellness.
That their Doctors will learn nutrition and teach people
the best ways to live optimally with conditions.

ALIAH AND MANY OTHERS KNOW -
THAT THERE ARE BETTER ANSWERS THAN TOXIC DRUGS -
FOR LEARNING & MOOD BALANCING ISSUES WHICH
SHE HAS COME TO UNDERSTAND AS HORMONAL CONDITIONS

ALIAH HAS FOCUED ON THE BRAIN - HORMONAL CONNECTION
AND IS CONTINUOUSLY DOING RESEARCH FOR WHAT IS AVAILABLE NOW...
THROUGH NUTRITION & A WELLNESS LIFESTYLE.

ALIAH FEELS SHE WAS DRIVEN TO RESEARCH
TO FIND ALL SHE COULD ON THE LATEST ANSWERS -
TO SAVE HER LIFE.. NOW 8 YEARS LATER SHE IS THRIVING BECAUSE OF JOYFULLY LEARING ALL ABOUT WHAT HEALS US...
FOCUSING ON HEALING IS WHAT ALLOWED HER TO HEAL.

AND SHE IS DEDICATED TO OFFERING WHAT SHE FOUND
TO THE LIVES OF MANY OTHERS - ESPEICALLY KIDS -
WHO ARE ALL BRILLIANT - EACH IN THEIR OWN WAY...
WHEN THEY ARE ALLOWED TO DISCOVER LEARNING
WHAT THEY LOVE TO LEARN IN THE ORDER THEY ARE INTERESTED IN IT.
FOR THIS BECOMES AN EASE IN RECALL.

THIS WOULD BE LEARNING IN A SIMILAR WAY TO HOW LEONARDO DI VINCCI DID.

WHAT EXPERTS ARE NOW FINDING IS MORE INSIGHTS INTO
THE WAY THE BRAIN LEARNS OPTIMALLY.

SO ALIAH DID ALL THE RESEARCH SHE COULD ONLY TO FIND IT WAS HEALING HER TO DO IT. SHE FOUND THAT THE LATEST FINDINGS ON HOW OPTIMAL LEARNING WORKS... AND UNDERSTOOD WHY IT WAS HEALING HER
& THIS IS THE GOOD NEWS SHE HAS TO SHARE.

IT"S TIME TO GET OFF TOXIC PSYCHOLOGICAL DRUGS...
THERE ARE MUCH BETTER ANSWERS IN A WELLNESS LIFESTYLE THAT:

FEED THE BODY & BRAIN
DISCOVER THE GIFTS OF THE HEART
& NOURISH THE SOUL TOWARDS ONES CALLING.

THE BODY WANTS TO HEAL... THE SPIRIT LEADS US TO ANSWERS
THAT OFFER MORE PUPOSE TO OUR LIVES AS WE SHARE IT.
ALL THIS IS PART OF
THE ANATOMY OF A MIRACLE

THERE ARE MANY INSIGHTS - YET THIS IS THE CORE CONCEPT:






THE GOOD NEWS... IS THAT
BETTER SOLUTIONS ARE AVAILABLE NOW!

MANY KIDS ARE GETTING OFF THE DRUGS AND ONTO ORGANIC MOSTLY VEGAN - GLUTON-FREE DIETS AND FINDING THAT THEY ARE ABLE TO DO MUCH BETTER. AND THERE ARE MANY NEW HEALTHY ALTERNATIVES TO THESE TOXIC
"BRAIN CHEMISTRY" DRUGS THAT ARE AVAILABLE NOW:

NOOPTROPICS LIKE HYDERGINE OXYTOCIN, PIRACETAM, & OTHER NUTRIENTS ARE NON-TOXIC AND MAY NOT NEED TO BE TAKEN A WHOLE LIFE TIME.
ESPEICALLY WHEN ADDING OTHER HEALTHY WELLNESS LIFESYTLE TOOLS & SUPERFOODS THAT ALSO SHOW IMPROVEMENTS IN THE BRAIN'S ABILITY
TO LEARN - AND THE BODY TO OPTIMALLY HEAL.

AND THIS LIFE SAVING ADAPTAGEN - HYDERGINE - ALSO OFFERS FIRST AID BY GIVING OXYGEN TO THE BRAIN AS NEEDED, IN THE AMOUNT NEEDED, WHERE IT IS NEEDED. THAT'S WHY IT IS USED FOR ALL LIFE THREATIEN CONDITIONS IN MANY EURPOEAN HOSPITALS. HAVING IT MORE AVAILABLE IN THE US - COULD HAVE IT ACUALLY HELP OUR INSURANCE POLICY BECAUSE THERE WOULD NOT BE AS MUCH NEED FOR EXPENSIVE PROCEDURES THAT PEOPLE NOW HAVE TO FIGHT INSURANCE COMPANIES FOR JUST FOR THEM TO HELPLIKE THEY PROMISED TO DO IN YOUR TIME OF NEED... INSTEAD WHEN YOU ARE WEAK YOU ARE FORCED TO FIGHT THEM ON YOUR BEHALF - IF YOU CAN.

HYDERGINE SHOULD BE IN EVERY FIRSTAID KIT - IN CASE OF EMERGENCIES
AT SCHOOL, IN SPORTS, IN THE CAR & HOME & ON VACTIONS.
HYDERGINE IS USED IN MANY EUROPEAN HOSPITALS FOR STROKES,
HEART ATTACKS, & PRE-SURGERY - AS WELL AS
PRE-SURGERY - IN CASE OF COMPLICATIONS.
HYDERGINE IS MOST KNOWN AROUND THE WORLD AS ONE OF THE MOST TRUSTED "SMART DRUGS" BECAUSE IT GROWS & CONNECTS DENDRITES.

(One presumed effect of Hydergine is that it appears to mimic a substance
known as nerve growth factor (NGF). So it enhances the growth and branching of dendrites. This can be critical for creative thinking & memory &
density of them is connected to high IQ.
- From the book: Smart Drugs & Nutrients by Ward Dean, M.D.
& John Morgenthaler Smart Publications)
SO IF STUDENTS HAVE LEARNING ISSUES.... WHY NOT GIVE THEM NUTRIENTS THAT FEED THEIR BRAINS WITH OXYGEN AS NEEDED & OTHER NUTRIENTS
AS PART OF A WELLNESS LIFESTYLE.

HYDERGINE, A NON-TOXIC SUPERFOOD SMART DRUG -
IS ONLY ONE ALTERNATIVE ANSWER...
THERE ARE MANY TO ADD
WHEN LIVING A WELLNESS LIFESTYLE THAT IS MADE CUSTOM FOR EACH.
IT IS TIME TO HONOR THE WELLNESS OF A PERSON/STUDENT/WORKER.
AND "JUST SAY NO" TO TOXIC DRUGS FOR
LEARNING, MOOD, AND BEHAVIOR ISSUES
THAT ARE NOW BEING FOUND TO HAVE A GREAT DEAL TO DO WITH
UNHEALTHY DIETS & CONTINUAL STRESS.
THE BRAIN CHEMISTRY MYTH WAS NEVER PROVEN AND HAS SHOWN TO DO MORE HARM THAN GOOD IN MOST CASES BECAUSE OF THE TOXIC DRUGS IT HAS VALIDATED US TO GIVE TO PEOPLE...
ESPECIALLY KIDS!

COULD IT BE POSSIBLE THAT THESE FAULTY "BRAIN CHEMISTRY" CONDITIONS
ARE BETTER UNDERSTOOD AS....
A QUEST FOR HORMONAL HARMONIZATION?

AND HOW IS HORMONAL HARMONIZATION CONNECTED
TO THE MOST POTENT HEALING FORCE OF ALL....
AN INNATE PASSION TO FOLLOW ONE'S HEARTS
TOWARDS ONE'S UNIQUE CALLING?

AND HOW IS THIS CONNECTED TO EMOTIONAL INTELLIGENCE?

THERE ARE ANSWERS AVAILABLE NOW FOR ALL AGE GROUPS...
KIDS THROUGH ADULTS - ONCE WE CARE ENOUGH TO LIVE
A HEALTHIER WAY OF LIFE.

RAISING EMOTIONAL INTELLIGENCE IS ABOUT
UNDERSTANDING THE PATH TOWARDS HORMONAL HARMONIZATION
(BEING GENUINELY HAPPY)
& HOW THAT LEADS US TO INNER MOTIVATION WHICH LEADS US TO GATHER
SKILLS IN WHAT WE LOVE TO DO... THAT LEAD TO OUR CALLING IN LIFE.

AND LAST BUT NOT LEAST,
HOW OPTIMAL LEARNING & WELLNESS ARE CONNECTED
WHEN WE FOCUS ON RAISING EMOTIONAL INTELLIGENCE -
THIS LEADS US TO A LIFELONG JOY OF LEARNING -
AND THAT HAS A WONDERFUL EFFECT
TOWARDS HEALING ALL CONDITIONS.